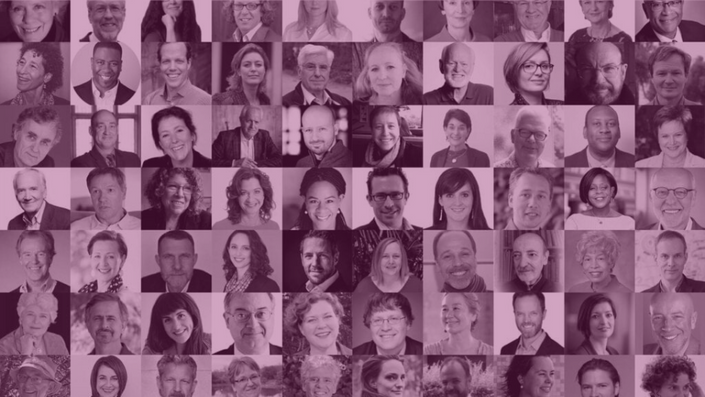 SLS All Access Monthly Subscription
Unlimited Access to All Current and Future Systemic Leadership Summits - 80+ expert sessions to date!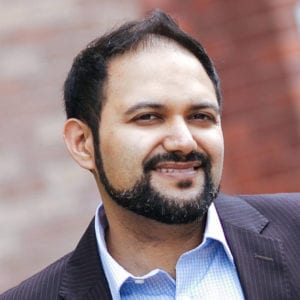 "First, let me express how enriching and relevant I find the summit, its topics and speakers. And also, you Jennifer have an impressive and very helpful ability to summarize and ask questions. Thank you for that!"
- Ryan Makhani, Innovation Coach and Teacher, Ivy Scholars Education, USA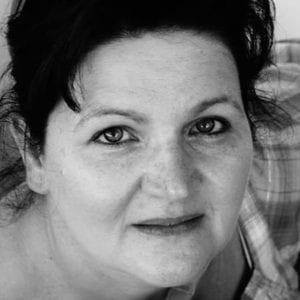 "I attended the SLS and was impressed by the profound knowledge exchange about systemic leadership. In easy to access and userfriendly webinars, professionally hosted by organizer Jennifer Campbell, international experts shared their systemic expertise and wisdom. As an experienced senior change agent, I valued the gained subject matter content which enlarged my own systemic leadership knowledge. SLS 2019 provided extra practical systemic tools applicable in my daily profession. The online learning community offered me a co-creative learning process with other participants from over the world. To make a long story short, I highly recommend the Systemic Leadership Summits to anyone involved in facilitating systemic change."
- An Rubens, Systemic Change Agent & Business Owner, The Productivity Factory, Belgium
Learn from the best about Systemic Leadership!
The Systemic Leadership Summit is an online event and has a simple mission – to help create a shift in our leadership paradigm and dramatically grow and spread the transformation capabilities of leaders across the world. How? By introducing you to a highly diverse, cutting edge and experienced group of influencers.


In this membership we've brought together over 80 of the world's most influential thought leaders, experts and wise individuals from across the world, who live and breathe systemic approaches and who embody this paradigm shift towards a new collective focused leadership. You will learn all about systemic leadership, systemic approaches to change and a 3-step strategy how to bring forth leadership from the collective.
What's included in this membership?
Unlimited Access To All Current & Future Systemic Leadership Summits
Access to Video And Audio Replays is included (no downloads)

Currently (2020): over 80 highly valuable speaker sessions, over 120 hours of top content
Bonus: Monthly Q&A Call with Systemic Leadership Summit founder & host Jennifer Campbell
More information about the summit: https://www.systemicleadershipsummit.com
Courses Included with Purchase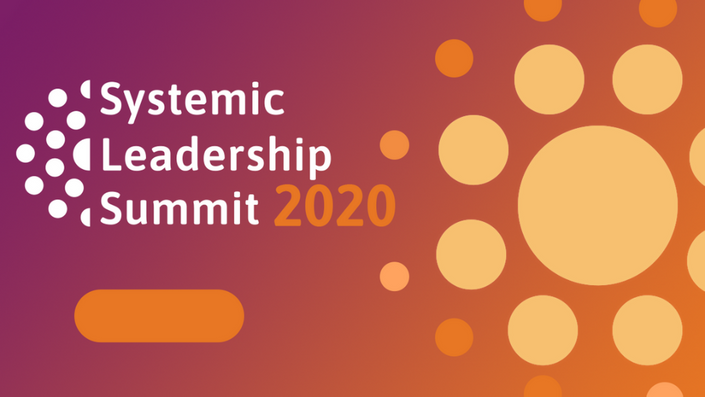 Systemic Leadership Summit 2020
24 value packed speaker sessions with Ed & Peter Schein, Dave Snowden, Arawana Hayashi and more!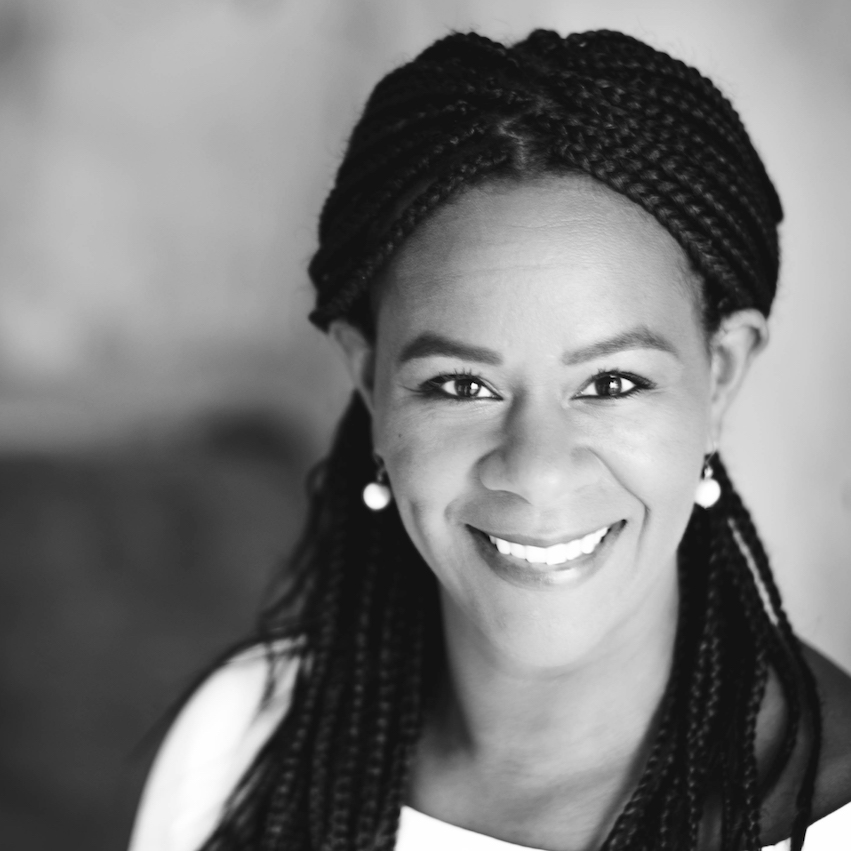 $499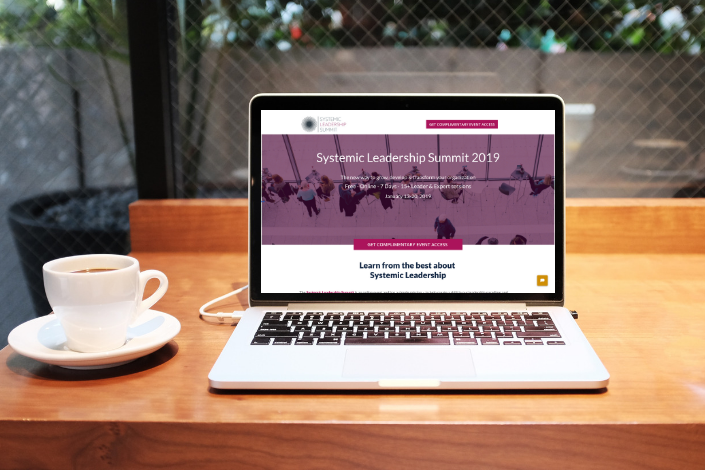 Systemic Leadership Summit 2019
17 value packed sessions with dr. Peter Senge, Nora Bateson, Heather Plett and more!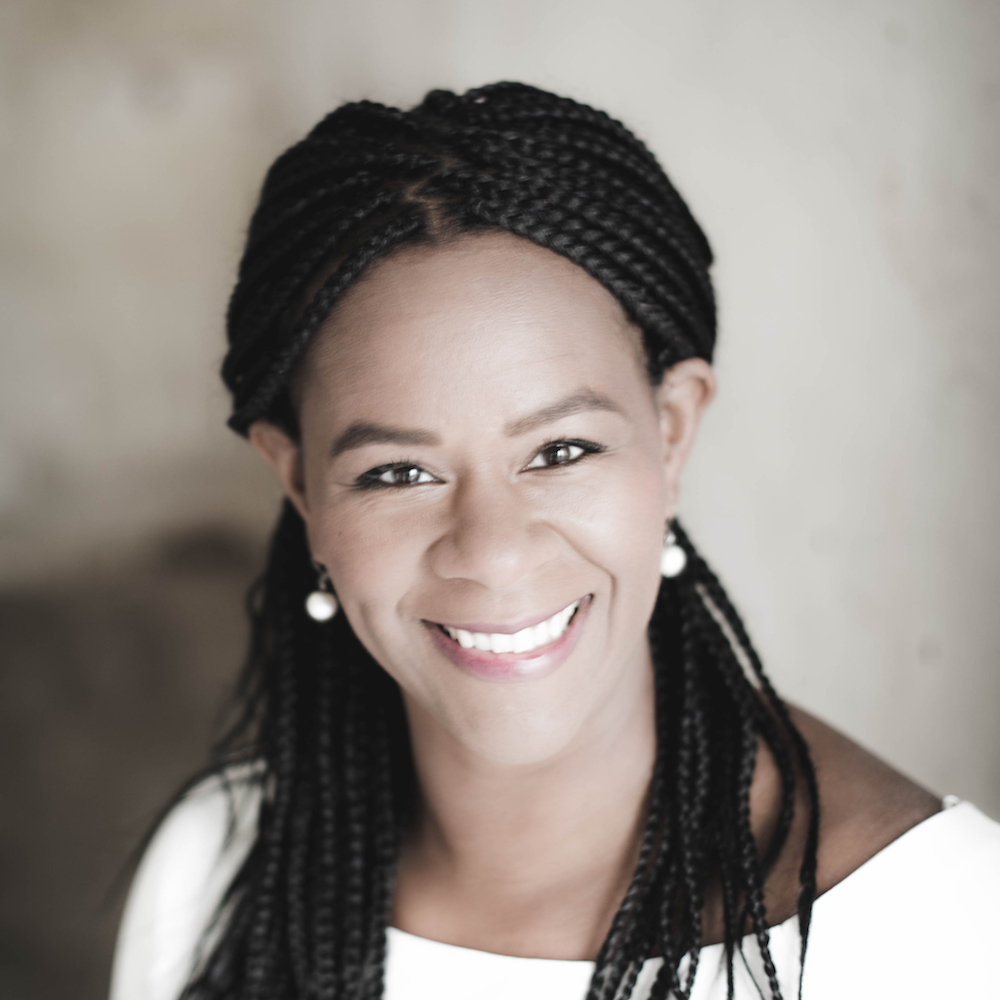 $499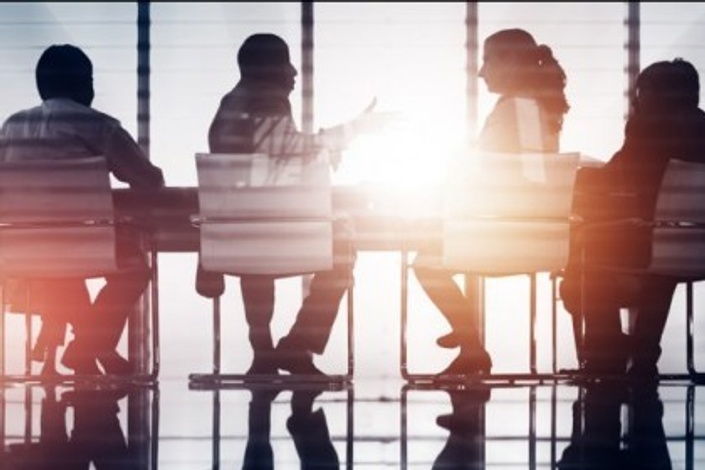 Systemic Leadership Summit 2018
20 value packed speaker sessions with Fritjof Capra, Margaret Wheatley, Peter Hawkins and more!
$499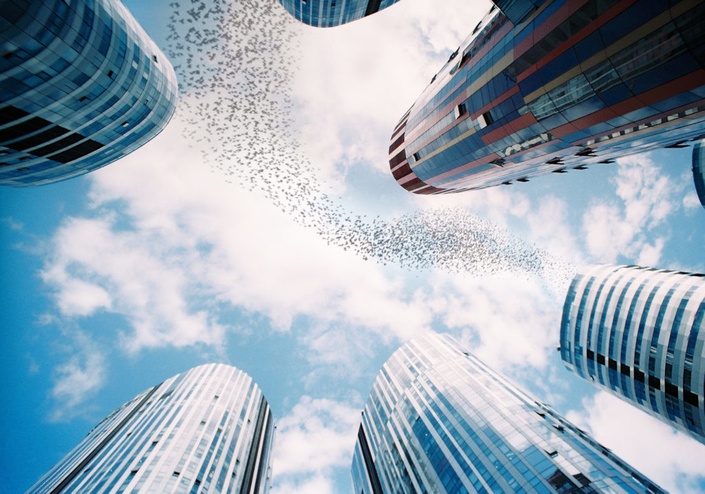 Systemic Leadership Summit 2017
23 value packed speaker sessions with Marshall Goldsmith, Amy Mindell, Jim Kouzes, William Tate and more!
$499
Original Price: $1,996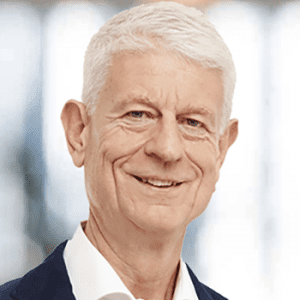 "This summit is like taking a refreshing and nurturing mineral spring bath with open-minded, experienced and societal engaged people at the cutting edge of Systemic Leadership."
- Andre Burki, Leadership & Team Coach / Organisational Developer, Burki Leadership, Australia

BONUS with your subscription:
Monthly Q&A calls with
Systemic Leadership Summit founder & host
Jennifer Campbell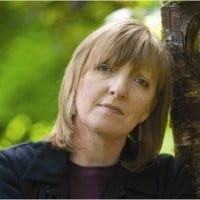 "As I participate in the journey towards a world in which people, organizations and communities increasingly see, live and work through a systems lens, the Systemic Leadership Summit is a valuable support."
- Paula Downey, Partner, Downey Youell Associates, Ireland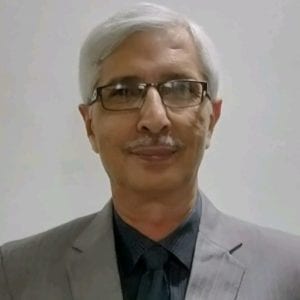 "The systemic leadership summit is an excellent platform to hear all eminent speakers to whom we may not have chance to hear otherwise. The session with Dr.Peter Senge was great….full of insight. Similarly, the session with Christiane Seuhs was excellent. Although, the subject dealt by Christiane seems to be new and unheard for person like me but as the session went by..things were getting cleared. All other sessions were par excellence…it gives me a feeling that I received a basket of wisdom in my single prayer. I believe apart from the honourable speakers, Jennifer holds the key for each session. Her interview questions and there after the way she summarise are so clear, that it makes the subject more clearly understandable. Thank you once again for giving an opportunity to listen to such eminent speakers!"
- Nitin Mistry, Vice President, Goldensun Cosmos Machinery Pvt. Ltd., India

Who are all the speakers?
Summit sessions and speakers 2020:
Kick-off and intro "The Systemic Change Leadership Journey" with Jennifer Campbell (53:00 + 30:00)
Humble Leadership: Challenging Current Theories of Leadership with Ed & Peter Schein (75:53)
Social Presencing Theatre with Arawana Hayashi (73:44)
The Cynefin Framework with Dave Snowden (62:03)
Orgonomics with Joan Lurie (68:31)
Systemic Phenomenological Work with Jan Jacob Stam (69:06)
Human Systems Dynamics with Glenda Eoyang (80:34)
Paradoxes, polarities and paradigm shifts with Benjamin Taylor (73:26)
Still Moving with Deborah Rowland (67:59)
Governance, Purpose, Change and Potential with Louis Klein (62:47)
Moving questions with Siets Bakker (64:23)
Warm Data and Warm Data Labs with Nora Bateson (93:34)
Deep Democracy with Max Schupbach (78:06)
The Flow System™ with Brian "Ponch" Rivera (61:03)
Hearing the Customers Voice with Jeremy Lloyd (67:20)
Beyond the Numbers with Pilar García Sánchez (59:48)
Regenerative and eco-systemic leadership with Giles Hutchins (60:18)
Shapeshifting Education with Mette Böll (53:04)
The Viable Systems Model with Patrick Hoverstadt (70:14)
Regenerative Leadership and the Practice of Silence with Laura Storm (69:54)
Leading from the Emerging Future with Martin Kalungu-Banda (73:13)
Why Innovation is Human with Wendy Mahoney (54:54)
Enabling Real Change Ecologically with Stuart Hill (102:04)
Social Acupuncture with Orit Gal (67:40)
Summit sessions and speakers 2019:

Intro "The Value Of Systemic Leadership" with Jennifer Campbell (38:00)
System Leadership: Solving Problems That Matter With Dr. Peter Senge (63:29)
Language Of Spaces With Christiane Seuhs-Schoeller (83:11)
Leading With Relationship Intelligence With Klaus Lombardozzi (64:24)
The Power Of Constellations With Noomi Natan (58:34)
Humanification: Go Digital, Stay Human With Christian Kromme (65:05)
Thrivability & Being The Systems You Want To See In The World With Dr. Alexander Laszlo (72:15)
Holding Liminal Space With Heather Plett (68:10)
Evolutionary Purpose With George Pór (71:59)
Leading Highly Anxious Systems With Katherine Tyler Scott (72:02)
Visual Strategy: The Why & How Of Visualization With Mathias Weitbrecht (53:39)
Systems Intelligence In The Corporate Space With Sarah Cornally (72:57)
Liminal Leadership With Nora Bateson - Relaunched Session (98:34)
An Exploration Of Transformative Leadership With Dr. Aftab Omer (82:05)
The Role of Story in Systems Change With Ella Saltmarshe (60:13)
Ecology In Business With Dr. Peter Robertson (73:39)
The Application And Practice Of Systemic (Leadership) Approaches With Katherine Long (62:10)
Summit sessions and speakers 2018:

A Systems View of Life with Fritjof Capra - Relaunched Session (60:57)
The Organic System Framework with Phil Cady (68:34)
Systemic Leadership in Action with Anne Rød (66:28)
Human Centered Leadership with Anthony Howard (75:26)
Holacracy: Leadership When Goals and Roles Rule with Brian Robertson (33:30)
Leading from the Roots with Kathleen E. Allen (79:45)
Liminal Leadership: Leading from the In-between with Nora Bateson (98:45)
The Power and Potential of Conflict with Myrna Lewis (65:32)
Systems Blindness and Stuck Systems with John Watters (69:12)
Contemporary Challenges when Leading Systemically with Leslie Brisett (66:57)
The Inside Team with Cynthia Loy Darst (69:03)
The Future of Leadership and Leadership Team Coaching with Peter Hawkins (75:51)
Developing Organizations with Systems Centered Training with Ray Haddock (71:39)
Who do we Choose to be? - Relaunched Session with Margaret Wheatley (62:59)
Building Tribes with Danielle Braun (76:13)
Global Systemic Leadership in Political and Business Environments with Michael Buehler (72:20)
The Hope of the Amazon - Systemic Leadership Case Study with Monica Velarde Lazarte (72:41)
Getting Teams Done: Leading and Serving from Holacracy with Diederick Janse (64:29)
Women Leadership and Systemic Change with Dion Johnson (84:27)
Systemic Leadership: The Fragility of the 'In-between' with Andre Wierdsma (76:24)
Summit sessions and speakers 2017:

Intelligent Teams with Marita Fridjhon (60:10)
Understanding Systemic Leadership with Dr. William Tate (89:39)
Leading in Complex Times with Dr. Eliat Aram (51:44)
Systemic Leadership Learning with Dr. Morne Mostert (65:47)
Questions for Conscious Leaders with Gina Hayden (64:41)
Collective Intelligence with Olivier Piazza (75:48)
Systems-centered Training with Dr. Susan Gantt (67:01)
Relationship Building for Leaders with Jim Kouzes (17:49)
Nonviolent Communication with Jo McHale (63:01)
Leadership and Group Relations with Zachary Green (63:46)
Process Work and Deep Democracy with Dr. Amy Mindell (66:36)
Positive Deviant Performance with Antonio Belgrave (85:06)
Community Behavior Change with Gaston Schmitz (59:23)
Culture Change in the Corporate Tribe with Jitske Kramer (75:33)
Strength-based Community Building with Jean-Louis Lamboray (64:24)
The Leadership Paradox with Nora Bateson (77:41)
Great Leadership with Marshall Goldsmith (53:35)
Strategic Systemic Change with Lili Gulbert (86:52)
A Shift in Consciousness with John Renesch (71:28)
New: A Systems View of Life with Fritjof Capra (60:57)
Who do we Choose to be? with Margaret Wheatley (62:59)
Purpose led leadership - Edward Howard and Sarah Rozenthuller
New Explorations - Nora Bateson (62:02)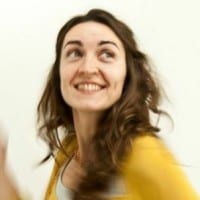 "In a context of buzzwords, noise and quick changes, this Summit is a piece of calm to profoundly think and share knowledge and experience about Systemic Leadership."
- Yolanda R. Pila, Strategic & Branding designer, Changemaker, ERREPILA and QaRED, Spain
Your Online Systemic Leadership Mentor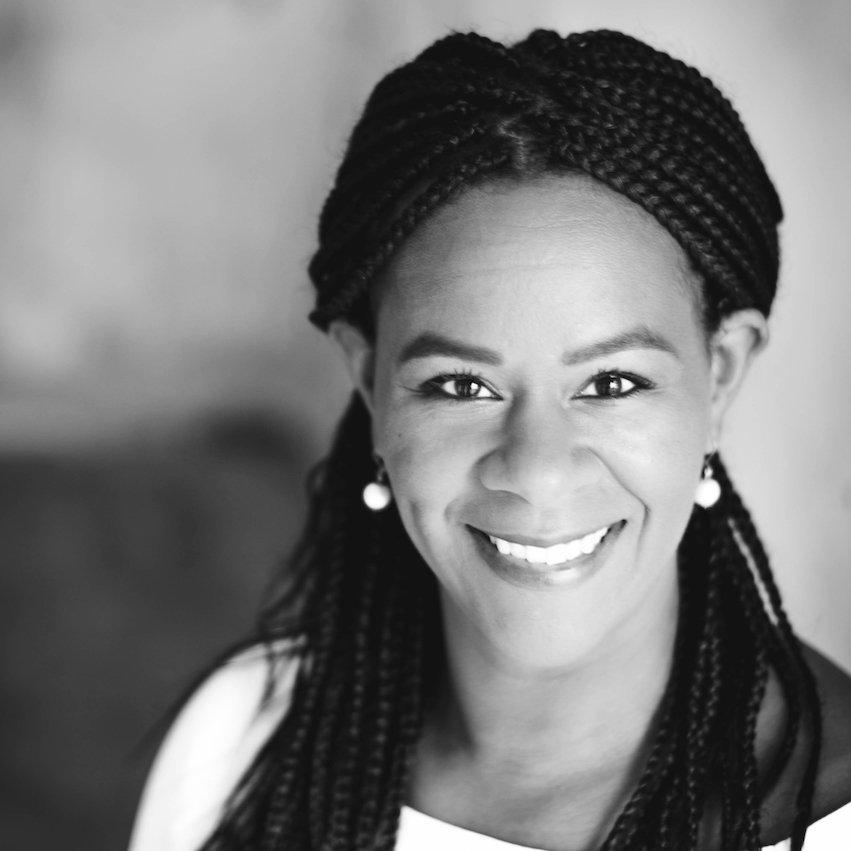 I'm Jennifer Campbell Managing Director, Senior Change & Transformation Manager, Leadership & Organization Development Professional and an Executive & Relationship Systems Coach. I have over 20 years of worldwide professional experience in fortune global 500 companies such as Ford Motor Company, Hewlett Packard, Vodafone Group, NTT, Air France-KLM Group, Deutsche Bank, Royal Philips and Teltra Corporations.
My mission is to help leaders, teams and organizations, change and transform towards growth, success and happiness in life, and to do business in an increasingly complex international context.
You don't need more of the same hero based leadership training. You just need to a shift towards a different kind of leadership, towards a systemic approach to leadership that will help you with your transformation endeavors and enable you to take yourself, your team and your organization to a higher level.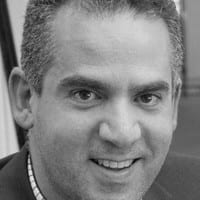 "This summit is like sitting on the first row of a dialogue, that lets everybody see organizations from a different 360º perspective. Thanks to the high quality of the speakers and the good questions of the host."
- Juan Jiménez, Director & Service Designer, Referentes, Spain

"I've just listened to two sessions back to back! OMG!!! It's been amazingly stimulating and insightful for me...I've taken tonnes of notes and now I need to sleep and let it percolate overnight...."
- Dion Johnson, International Advisor Developing Woman Leaders, The Womanologist, UK
"I liked the thoughtful and reflective atmosphere of the summit. Here, the talk is truly walked: different perspectives are explored and power of listening is cultivated: in the interview sessions as well as in the LinkedIn group."


- Barbara Ormsby, Beraterin, Germany
Frequently Asked Questions
When does this membership start and finish?
The membership starts now and you decide when it ends! It is a completely self-paced online summit library - you decide when you start and when you want to terminate your access.
How long do I have access to the materials?
How does lifetime access sound? After enrolling, you have unlimited access to all summit recordings (video and audio) for as long as you like - across any and all devices you own. You can cancel your subscription at any time.
How can I access all materials?
There are two ways to access. As soon as you subscribe you will be prompted to create a Teachable account. You will then be able to access all materials by: 1. Watching them on your laptop or desktop 2. If you have an iPhone you can also watch or listen to sessions via the Teachable app. You are able to access all materials, but not download them on this subscription.